Amendments for Inadequate Urban Tree Soil
Aspen Arboriculture has developed soil modifiers that improve the ability of roots to absorb water and nutrients at all stages of life.
We have formulated organic matter prescriptions to meet the needs of trees of any age or species. These formulas are beneficial for trees in any urban soil in the Sioux Falls area.
Why Use Activated Organic Matter?
Urban soils are often compacted, low in oxygen, poorly drained, and low in organic matter. Natural organic matter cycling is disrupted in most urban soils.
Soil nutrients in urban sites are difficult for the tree to utilize.
Environmentally friendly, organic matter is nature's own fertilizer and soil conditioner.
Urban trees live an average of 1/4 as long and have 1/3 the stored energy of a tree growing in a natural forest.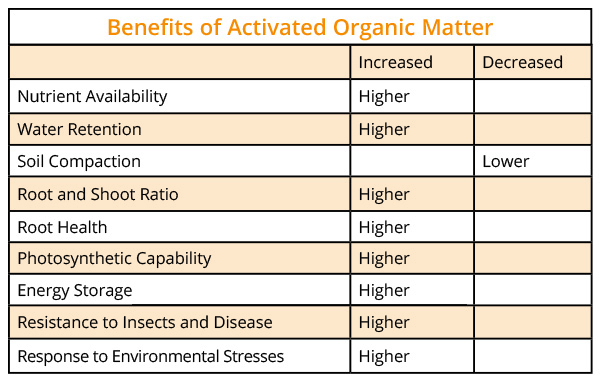 Combination Formulas
Activated organic matter is the base benefit to our overall Soil Health Program and ultimately the base for all tree health. On its own, the natural balance of soil micro-biology and beneficial relationships with tree roots will slowly form. But combined with our other soil health services, it will give your trees the best soils for optimum root system growth and health.
Young Tree Formula
• Delivers a sustainable level of nutrients that reduce the need for conventional fertilizers.
• Provides a long-term solution to soil compaction.
• Enhances tree establishment and long-term sustainable growth.
Juvenile Tree Formula
• Enhances the availability of water and soil nutrients to the tree.
• Encourages chlorophyll production resulting in darker green foliage.
• Promotes root growth and improves tree canopy appearance.
Mature Tree Formula
• Promotes fine root establishment and root absorption of water and nutrients.
• Increases the storage of sugars for energy.
• Helps maintains tree's active tissue versus the promotion of new growth.
Contact us today to help your trees get the proper nutrients they need for healthy living.  Serving the Sioux Falls, South Dakota and surrounding areas.